Upper Midwest Dairy Industry Association Gene Watnaas Scholarship
The 2023 Gene Watnaas Scholarship Application is Now Open!
Click and download the file here. Applications are due February 10, 2023.
Minimum eligibility for UMDIA Scholarship Applications:
Pursuing a degree in Animal Science with emphasis in dairy, Dairy Science, Food Animal Veterinary Medicine, Dairy Manufacturing, Dairy Technology or Dairy Food Science. (Other degree programs may be considered if there is strong evidence of commitment and contribution to the dairy industry.)
Applications from freshmen and sophomore students will only be considered in the absence of qualifying junior or senior applicants.
Completed at least one semester with a minimum cumulative GPA of 3.0
Plans to complete degree program
One reference letter (from a faculty member or dairy industry leader, not a family member)
Congratulations to our 2022 Gene Watnaas Scholarship Winners
The Gene Watnaas Scholarship Winners for 2022 are Ashley Hagenow, Ross Herber and Kendra Waldenberger. The scholarships were set up to recognize individuals pursuing an education in a field that will enhance the safety of dairy and food products.
The Gene Watnaas scholarship was named in honor and now in memory of retired long time UMDIA General Manager Gene Watnaas recognizing his many contributions to the dairy industry.
UMDIA received many highly qualified applications from outstanding candidates for the $1,000 scholarship awards. Below are the awardees for 2022:
Ashley Hagenow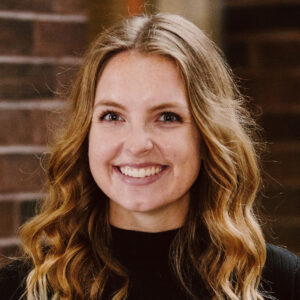 Ashley Hagenow is a junior at the University of Minnesota studying agricultural communication and marketing with a 4.0 GPA. Ashley is originally from Rio, Wisconsin and has been a dairy ambassador with Midwest Dairy Association and is interested in advocacy work. She grew up showing cattle and has worked at the Sassy Cow Creamery hosting tours and served as the store manager. More recently, Ashley has interned at CHS in marketing and communications and at Curious Plot, a marketing agency in Minneapolis.
Ross Herber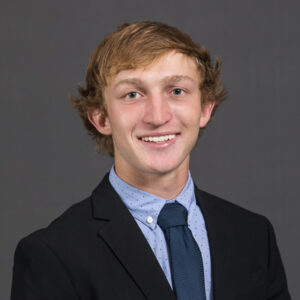 Ross Herber is a junior at South Dakota State University studying dairy science and agronomy. Ross is originally from Lewiston, Minnesota and grew up on his family's dairy farm. He has helped achieve high production while maintaining low SCC on his family's farm. He works at the South Dakota State dairy unit during the school year and has held several leadership positions in FFA, National Honor Society, wrestling co-captain and at South Dakota State University Dairy Club. Ross plans to return to his home farm and advocate for the dairy industry by building trust between consumers and producers.
Kendra Waldenberger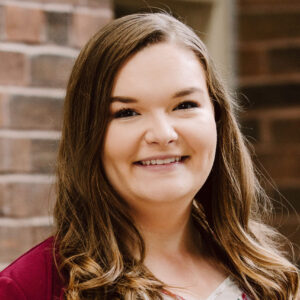 Kendra Waldenberger is a junior at the University of Minnesota studying animal science and agricultural communication and marketing. She grew up leasing cattle through 4-H and fell in love with the dairy industry. Through her work on the farm, she has increased her knowledge and experience over the years to the point where she now owns her own Brown Swiss cattle and has her own prefix, Hobby Stock Brown Swiss. Kendra has had lots of leadership through 4-H, FFA and the Minnesota Brown Swiss Association. Kendra's plans after graduation include working on her graduate degree and focusing on genetics.
---
The scholarship program is funded by members and supporters of the Upper Midwest Dairy Industry Association. In addition we received a generous donation from Nelson-Jameson and the Central Plains Dairy Foundation to expand the number of scholarships we were able to offer this year.
Nelson-Jameson is a trusted source of food processing supplies, that represents over 850 vendors and distributes over 55,000 products in the broad categories of: processing; maintenance/repair/operations, laboratory and QA/QC, ingredients, packaging, and chemicals.
Nelson-Jameson products are backed by an expert staff, with a vast amount of plant experience and technical expertise, creating a unique environment of personal service and commitment to your products. The products they offer strive to help lower transaction costs while providing the products and services needed to produce safe, quality food. The Central Plains Dairy Foundation, an independent 501(c)3 organization, is committed to investing in proactive programming supporting the dairy industry along the I-29 Corridor in South Dakota, North Dakota, Nebraska, Iowa, and Minnesota.

Past Scholarship Award Winners:
2021 Gene Watnaas Scholarship
Fred Mansfield, Madeline Zutz
2020 Gene Watnaas Scholarship
Emily Annexstad, Theodore Jacoby, Isabella Portner
2019 Gene Watnaas Scholarship
Josh Brown, Elizabeth Endres, Rebekka Paskewitz
2018 Gene Watnaas Scholarship
Morgan Krause, Kirby Krogstad, Rachael O'Leary
2017 Gene Watnaas Scholarship
Brooke Carrow, Katherine Kindschuh
2016 Gene Watnaas Scholarship
Emmalee Blough, Johanna Knorr
2015 Gene Watnaas Scholarship
Jennifer Jelinski, Mary Leibenstein
2014 Gene Watnaas Scholarship
Emily Plapp, Sarah Roerick
2013 Gene Watnaas Scholarship
Jacob Achen, Matthew Holdvogt
2013 Pioneer Dairymen's Club Memorial Scholarship
Ashley Adamski, Samantha Scroth
2012 Gene Watnaas Scholarship
Jessica Hammerand, Abigail Wirt
2012 Pioneer Dairymen's Club Memorial Scholarship
Courtney Lasky
2011 Gene Watnaas Scholarship
April Johnson, Laura Weisz
2011 Pioneer Dairymen's Club Memorial Scholarship
Megan Kleve
2010 Gene Watnaas Scholarship
Charlie Schiller, Abby Udermann
2010 Pioneer Dairymen's Club Memorial Scholarship
Nicole Stevens
2009 Gene Watnaas Scholarships
Amber Hazel, Lucas Sjostrom
2009 Pioneer Dairymen's Club Memorial Scholarship
Jacquelyne Koch
2007 & 2008 Gene Watnaas Scholarships
Jennifer Becker, Jacquelyne Koch, Samantha Wahls